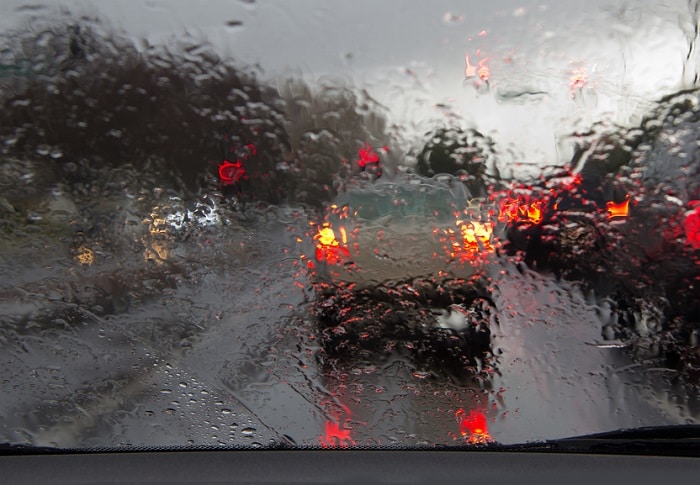 Gillman Chrysler Jeep® Dodge RAM is the Houston car dealership that local Texas drivers know they can count on for the latest models like the Jeep Wrangler and Jeep Gladiator. We're also dedicated to providing a full-service experience that includes keeping your new or existing vehicle as safe as possible.
Visiting our Jeep dealership for regular maintenance will help safeguard you on the road. It's also helpful to remind yourself of best practices against common road hazards.
Rain and Slick Roads
As any Houston-area driver knows, it can get quite hot and steamy — especially during the summer months. It may surprise you to know that Houston also receives about 45 inches of rainfall each year, which is more than Seattle!
While rain can cool things off, it also poses risks for drivers. Even light rain can create an additional risk for drivers by creating slick and slippery roads, flood and hydroplaning conditions, and reduced visibility.
The next time you encounter rain, even a mild sprinkle, make sure you slow your speed, keep a safe distance from other vehicles, and use your lights properly. And to prepare for any wet weather, make sure your windshield wipers are functioning and in good order.
Stop-and-go Traffic
Heavy commuter traffic can be stressful, especially if you're in a hurry, but that's all the more reason to be extra careful about safe driving. Drive with the flow of traffic, but also make sure you keep enough space between your vehicle and the one in front of you. Also, be vigilant against sudden stopping and abrupt lane changes.
Distracted or Reckless Driving
Whether it's texting, speeding, driving too slowly, or other forms of distracted driving, keep an eye out for — and a safe distance from — drivers that exhibit careless habits behind the wheel.
Want a quick check-up to make sure your car is in good shape? Stop by for an appointment at our Jeep service center near Sugar Land.