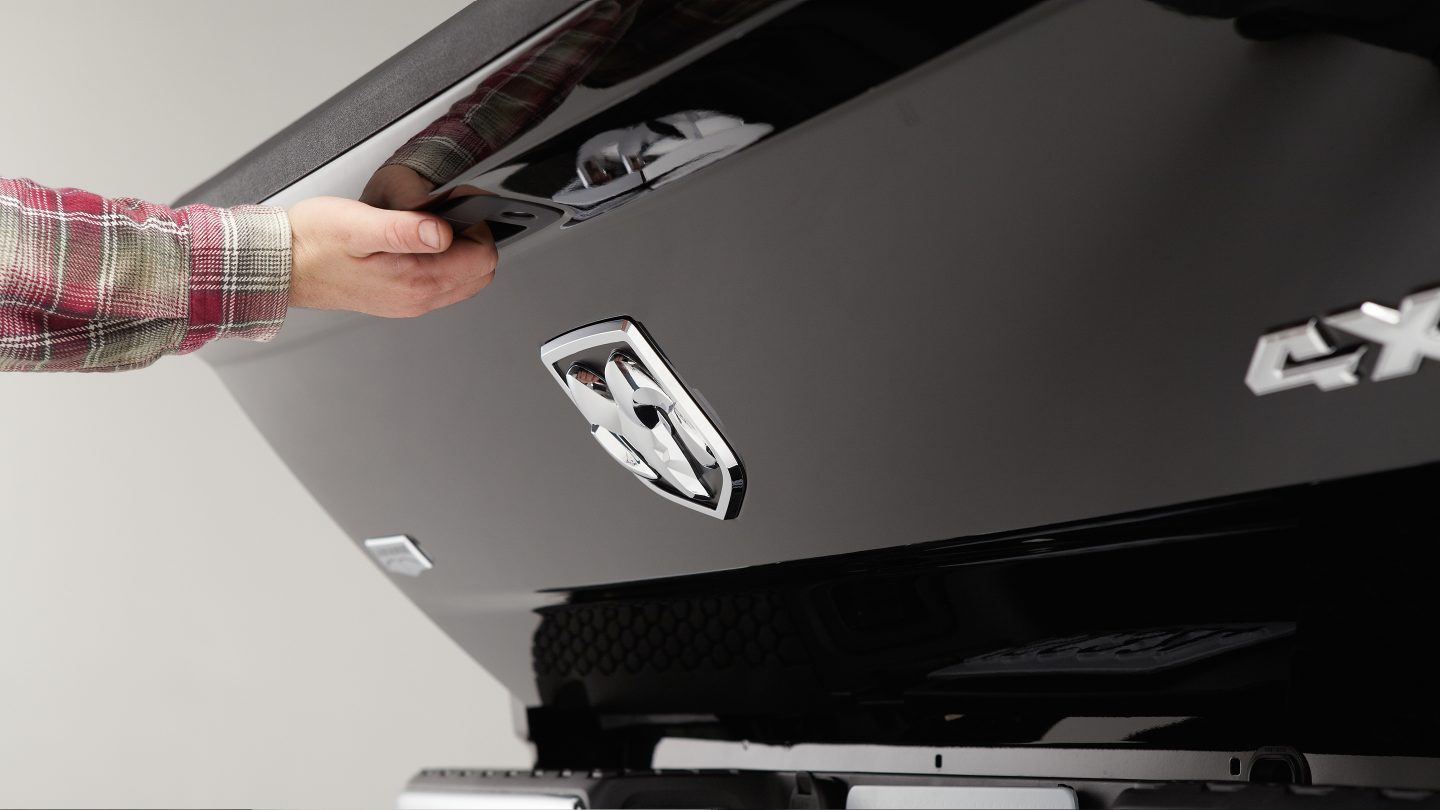 At Gillman Chrysler Jeep® Dodge RAM, we know that drivers do a lot with their RAM pickup truck. If you're looking for a work truck that can handle difficult road conditions and carry the cargo you need, a model like the 2019 RAM 1500 offers the options you're searching for. Now it's getting ready to offer one more innovation. Its new tailgate is sure to attract a lot of attention.
The RAM multifunction tailgate has a sixty/forty split that makes it easier than ever to load up your truck bed with cargo. It still opens up the regular way, but if you need closer access to the truck bed these doors that swing out will make it easier to load and unload. If you're using a forklift to move cargo, you can seamlessly lift it right into the truck bed. You can choose to open one or both doors, making your RAM truck even more versatile than before.
The RAM 1500 will also add a new bed-step function near the tailgate. It's hidden under the rear bumper and can be activated when you "kick" it out. Then you can simply step up and survey the contents of your truck bed. It's never been easier to load up cargo and check up on it when needed.
2019 RAM 1500 models with these features will start arriving at dealerships this spring. You can add the new multifunction tailgate for $995 or equip your truck with the new bedstep for $295. Drivers can also choose to add both!
So if you're looking for trucks that are always improving and adding new features, visit our RAM dealership near Houston. We'll help you sort through the latest models, trim levels, and options. We hope to see you soon!