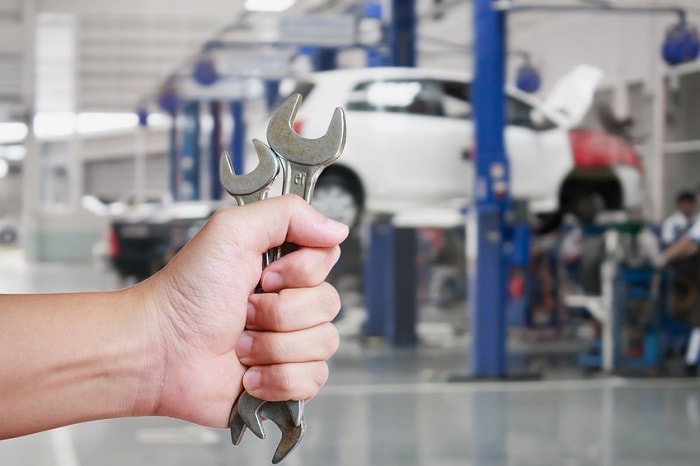 At Gillman Chrysler Jeep® Dodge RAM, we're more than a car dealership. We also help you take great care of your car at our Jeep service center. And if you've been in an accident, we've got you covered there too. We also have a fully-equipped RAM body shop. It moved recently, but it's still delivering the top-quality service you expect from a Gillman facility.
Our Jeep body shop makes it easy to get the repairs you need. You can schedule an appointment online in no time. If you're in an accident, you don't want the added stress of dealing with an incompetent body shop. Instead, just easily schedule an appointment at ours and you'll meet experts who know how to get your car to look like new again. We'll also make sure everything mechanical is working as it should as we perform bodywork on your car.
Even if you've been in a minor accident and just have paint damage, we can help with that as well. Our other area of expertise is glass repair. We'll have that windshield fixed up for you in no time.
Our body shop can also tow your vehicle and rent you a car while your vehicle is in our shop. We even offer frequent specials. We know that getting your car repaired can be inconvenient, but that's never the case at our body shop.
Our body shop is now located at 10425 Forum Place Drive in Houston, TX. Whatever your automotive needs may be, know that our Houston RAM dealership is ready to handle them. Whether you're shopping for a new Jeep model or need some repairs at our body shop, we're ready to assist you. We look forward to seeing you!