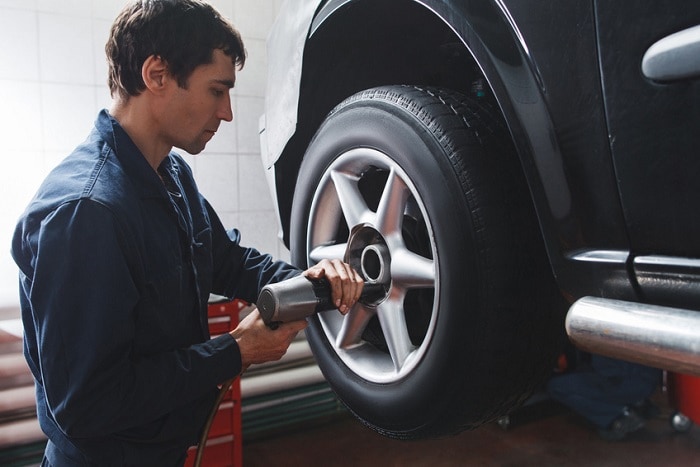 At Gillman Chrysler Jeep® Dodge RAM, we make it easy to find a new car that you'll love. We also make it easy to take great care of that vehicle for years to come. Routine maintenance is an important part of vehicle care, and our RAM service center is ready to provide services like tire rotations that can keep your car in top shape.
A tire rotation is a crucial part of a vehicle maintenance schedule. This is a simple procedure where a mechanic takes your tires and repositions them on your vehicle. This can help your tires last longer and ensure that they wear down at a more even rate. Tires that wear down unevenly need to be replaced earlier. That costs you extra money. A tire rotation is relatively inexpensive compared to shopping for a whole new set of tires.
Not only are tire rotations not that expensive, but they're not something that you have to do constantly to receive a benefit. Rotating your tires every 6,000 to 8,000 miles or so can make a big difference. Cars with different types of tires, like performance ones, might need to be rotated more often, so always consult your mechanic and see when services will be needed.
Our service center should be your first choice for a tire rotation and other maintenance for a few reasons. First, our mechanics are factory-trained and know your vehicle inside and out. We also make it easy to get the service you need, with drop-off service and available rental vehicles in case there's somewhere you need to go. And if you don't need to go anywhere, enjoy our Wi-Fi and complimentary refreshments.
So whenever you're in need of vehicle maintenance, make our Jeep dealership serving Houston your first stop. Our expert mechanics are ready to help you out with tire rotations and so much more. Keep your car, truck, or SUV operating at peak performance at our service center!