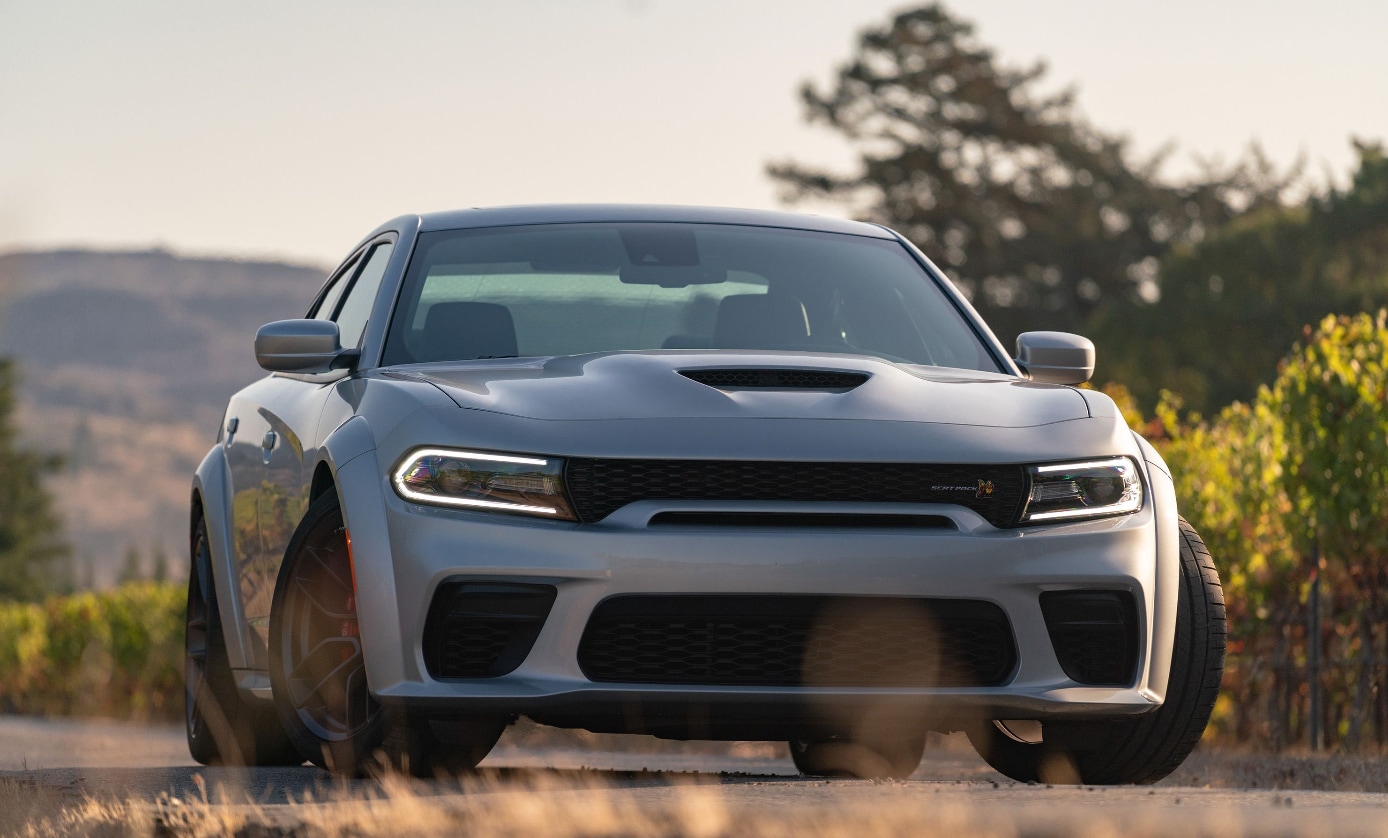 If you're looking for a thrill behind the wheel near Adline or Pearland, TX, we've got your answer: the Dodge Charger Hellcat Edition. This sedan can handle the ordinary, but it's capable of so much more. Ask our team for more details about this brawny and thrilling muscle car.

What is the Dodge Charger SRT Hellcat?

The Dodge Charger is a five-passenger, four-door sedan, but don't let that fool you into thinking it's a typical sedan. Of course, it can take on daily driving and seat the family, but the Dodger Charger is a race car at its core.

And that's very evident in the top-tier trim in the lineup, the Dodge Charger SRT Hellcat. It's powered by a formidable 6.2-liter HEMI® SRT Hellcat V8 engine that's capable of achieving an astonishing 707 horsepower and 650 lb.-ft. of torque. That's best-in-class power paired with a class-exclusive TorqueFlite® eight-speed automatic transmission.

It also boasts advanced steering and suspension tuning that supports ultimate performance and control. The Competitive Suspension comes with a Three-Mode Active Damping System. This system gives drivers the power to select their suspension preference and tune the car accordingly. The three suspension modes include:

? Auto Mode - for a balanced and comfortable ride for everyday driving

? Sport Mode - for firmer performance

? Track Mode - turns on the stiffest suspension tuning the most handling precision

Race Home in Your Own Dodge Charger SRT Hellcat

If you'd like to learn more details about this powerhouse, like the high-performance brakes or the first-of-its-kind, advanced all-wheel drive capability, you know where to find your local Houston, TX, car dealers. Stop by 10585 W Sam Houston Pkwy S. or give us a call in advance to discuss availability and to arrange a test drive. We also have a vast inventory of RAM trucks near Houston, and we encourage you to explore those as well.