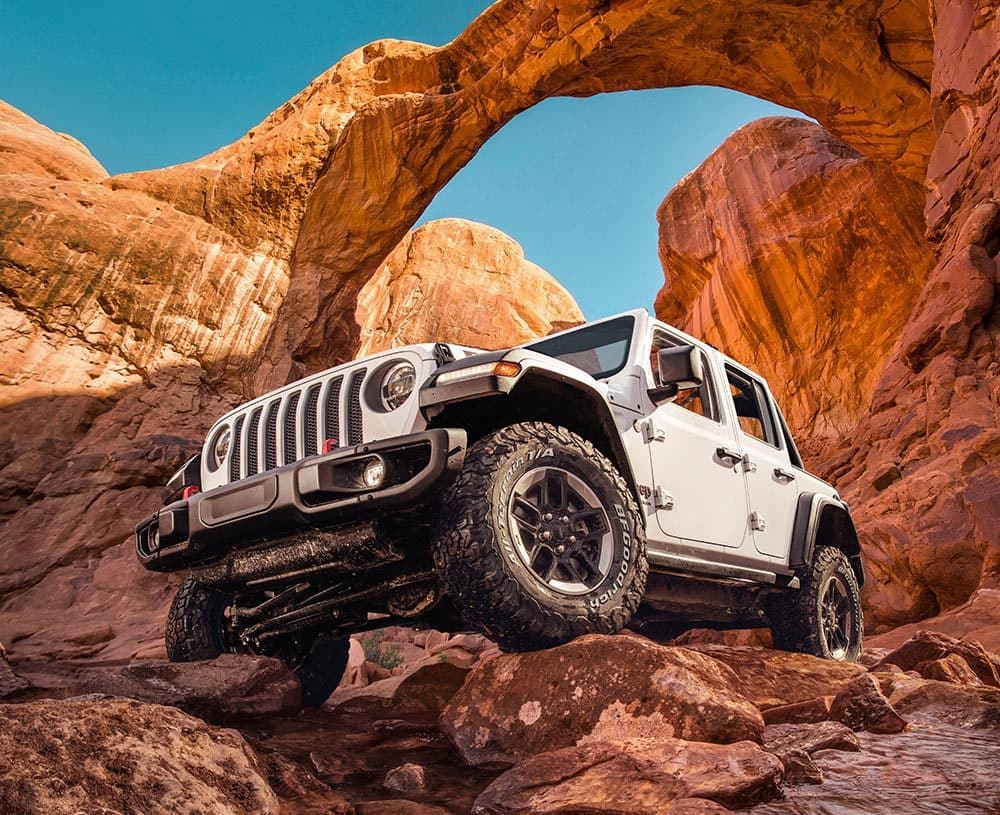 Jeep Clubs TX
Brought to you by Gillman CDJR
Anyone who owns a Jeep knows that one of the best aspects is the camaraderie that comes along with it. These vehicles invite you into a whole other world where you can make new friends while enjoying similar things! Even for people who are new to off-roading, Jeep Clubs can be the best introduction you can get into enjoying your Jeep to the fullest. Texas itself is a place where Jeep Clubs flourish, especially thanks to how large the state is, and how much space there is to really get a feel for off-roading fun. Keep reading down below to find out why Jeep Clubs are so great, and what Jeep Clubs in Texas you can consider joining!
Why join a Jeep Club?
There are many different reasons out there as to why Jeep Clubs can be the perfect use of your spare time. One of the very first reasons is the fact that for anyone who is new to off-roading, these clubs can be a great way to learn from people who have been doing this for years. While some clubs are a little more exclusive, most love helping people out, especially when that comes to finding a new passion. Another great reason is the fact that you learn about new trails that you might not have otherwise heard. This can open up a wide world of possibilities. For anyone who is moving to a new city, this can be a quick and easy way to get the lay of the land. A big bonus is friendship. Sometimes it can be difficult to meet like-minded people, and when you are all driving around in Jeep vehicles and experiencing off-roading environments together, you are bound to form friendships that will last a lifetime.
What are a few Texas Jeep Clubs?
East Texas Jeep Club: This is a Jeep Club that is proclaimed as family-friendly, and makes sure to meet at least monthly. While they enjoy off-roading, they also have dinner together to talk about upcoming plans and your newest upgrade. There are even a few camping trips that are planned, including visits to the beach and retracting an old Indian trail. Dues are low, but fun is high.
Lone Star Jeep Club: The mission of this club is to offer members, ranging from beginners to more advanced, the kind of adventures that they need. You can be trained, get technician advice, and participate in events that aren't off-roading based. This is also a family-friendly atmosphere, and the goal is to be fun and safe for everyone who is involved.
Austin Jeep Exclusive: Austin Jeep Exclusive is a Jeep Club that promotes educational, recreational, and social activities for anyone with a membership. They are family-friendly, and hold monthly off-road outings and club meetings. Other excursions, such as beach runs or out-of-state trips, might also occur. 
Jeep Vehicles at Gillman CDJR
At Gillman CDJR, we have a great inventory of
Jeep vehicles
that are available. Whether you want the king of off-roading, the Wrangler, or one of the many other off-roading capable options, we have it all! Stop by our dealership today, check out our inventory, and get ready to have the time of your life.