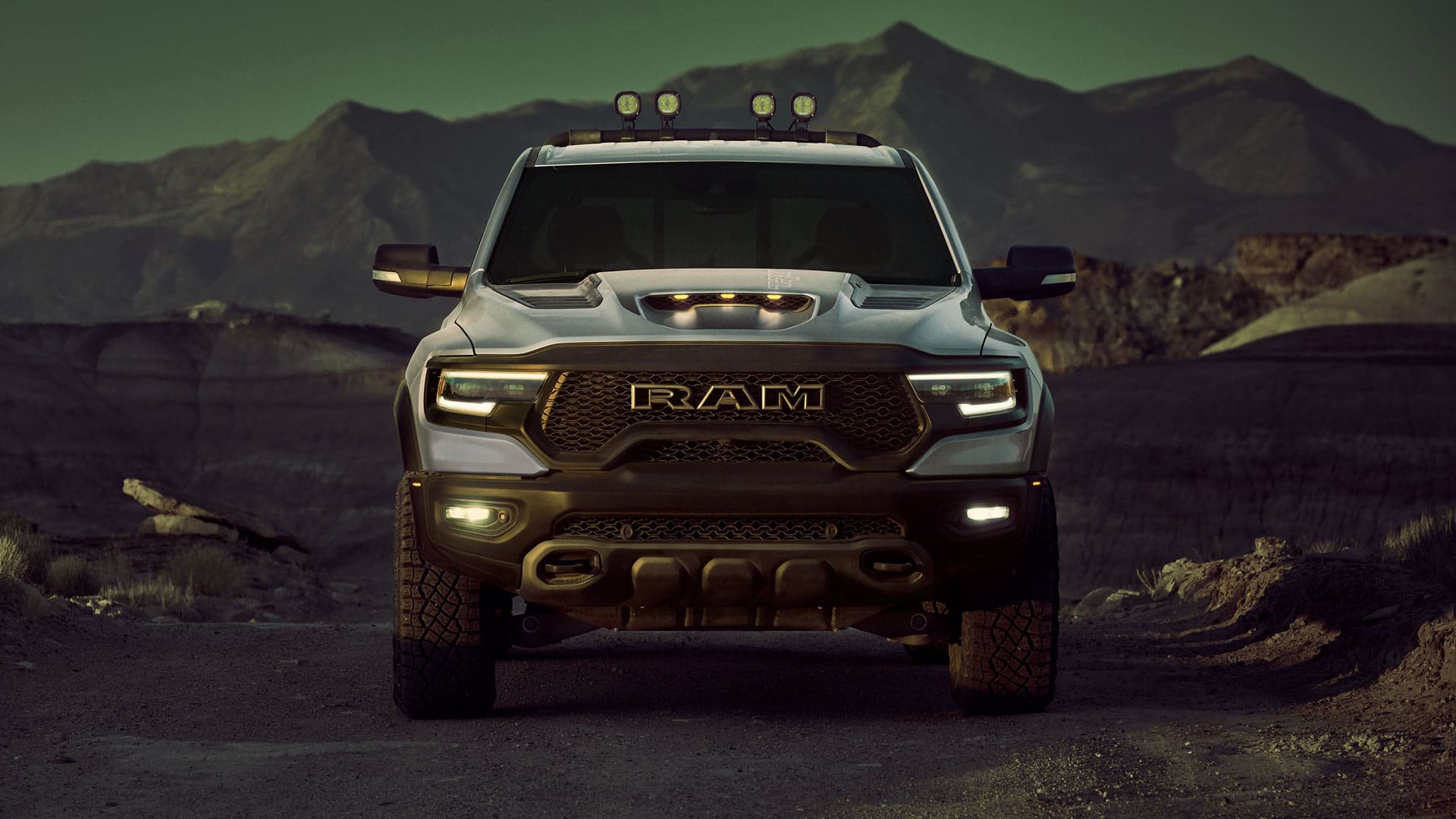 Mopar Reveals Ram 1500 TRX Accessories
Brought to you by Gillman CDJR
In 2021 the Ram 1500 is infamous for being one of the most durable, and capable pick-ups ever to hit the road! Now, with the 1500 TRX that boasts 702-horsepower this model is built to overpower and outperform all other production trucks in the world! Built for performance both on and off-road, the TRX sold out in just 3 hours after its release, and now, Mopar has created over 100 quality-tested performance parts and accessories to give TRX owners a chance to upgrade this beast of a truck even more! Take a look below at some of the parts available for the new TRX, and see how you can enhance yours today!
RamBar (82215959AC)
Allowing you more versatility and an even more sporty and rugged design, the RamBar is easily mounted to the bed of your truck and includes tie-downs for in-bed storage.  The RamBar is specifically engineered to work with, Mopar off-road 5-inch LED lights, and is quite aesthetically pleasing with a powder-coat and matte-black finish covering the tubular design.
Off-road LED lights (82215274AC)
As mentioned above, the off-road LED lights are designed to work with the RamBar, and can easily be mounted on top of the RamBar.  Each light gives off 4,800 lumens and will give you unmatched visibility night or day! Long-term durability is not a worry with the cast-aluminum housing, allowing for the correct distribution of heat.  A wiring harness, switch, and two light covers complete with the Mopar logo are also included.
Bed-mounted spare-tire carrier (82216108AA)
The bed-mounted spare-tire carrier is a fully integrated carrier that holds a spare tire of up to 37-inches in size.  The carrier itself is made with thick-gauge steel and high-strength welded tubular construction so that it can survive severe off-road conditions!  It also features a base layer of corrosion protection and a painted E-coat with a black-powder finish for long-lasting durability. 
Off-road rock rails (82216078AB)
Attached using high-strength steel brackets, the off-road rock rails were manufactured to be durable both on and off-road.  With a sleek black-powder coating that protects against corrosion and effortlessly blends with the exterior look of the TRX, these rails are a no-brainer.
Bed step (82216278AC)
It's understandable that sometimes reaching the bed of your truck can be difficult, especially if you are on uneven terrain due to the different heights you can find yourself at.  That's why the bed step is always a smart purchase.  The bed step allows for easy access to the truck bed, using an articulating arm that will lower right down when you need it, and store quietly back in a retracted position when you are done with it with a simple push that allows the bumper to seclude it.  This sneaky and helpful contraption is able to hold up to 350 pounds!
Find your Mopar parts at Gillman CDJR
These are just a few of the amazing parts available for the Ram 1500 TRX! There are over 100 parts available to you, and however you want to outfit your TRX, we want to help! Take a look on our website, or give us a call today so we can help you equip your TRX for anything that comes your way!