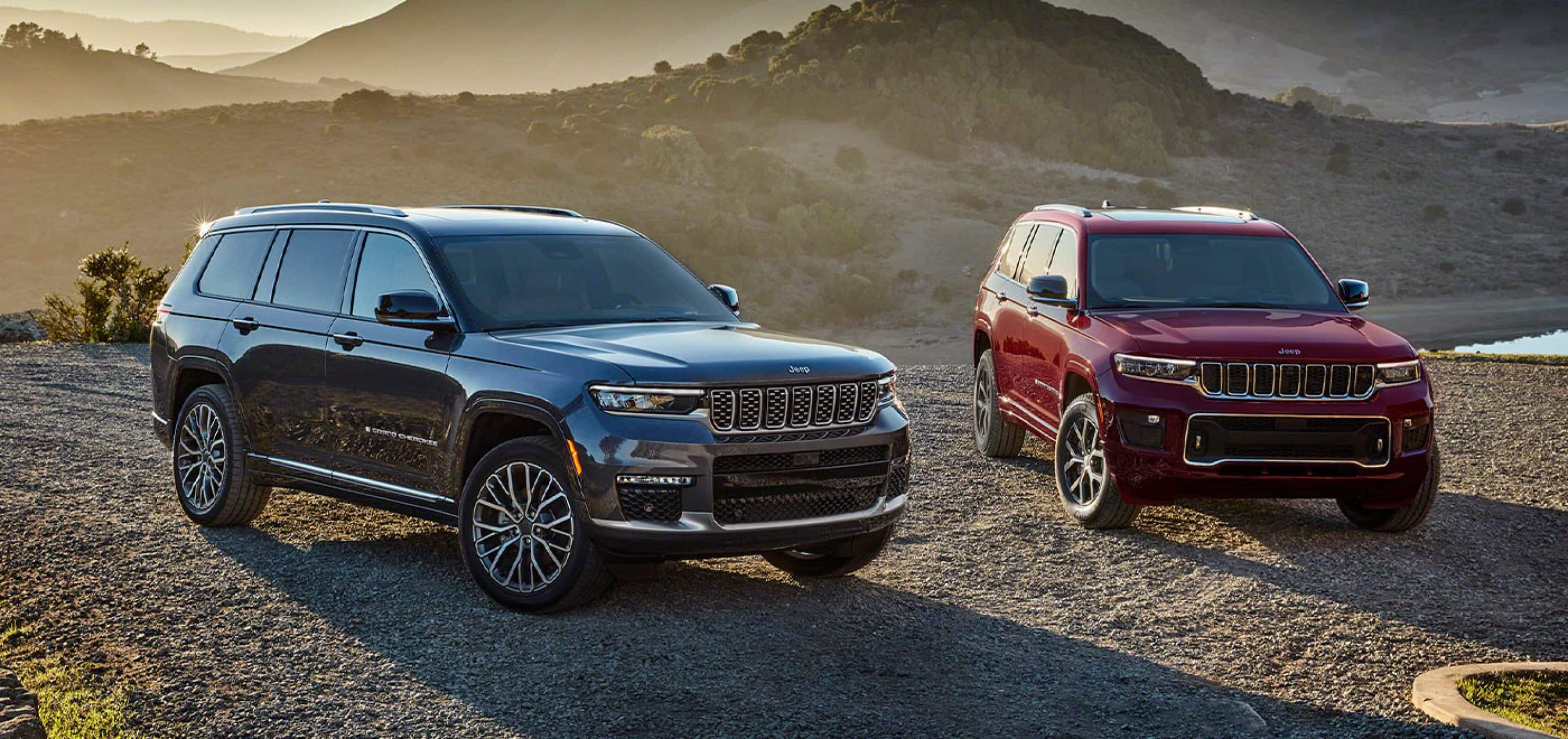 Tips for Online Car Shopping
Get your next vehicle here at Gillman CDJR
In today's day in age, buying a car online has become commonplace. Consumers have a ton of access to all kinds of information thanks to the internet, so they can easily price different vehicles, and they can see what features and engine options are right for them. Here at Gillman CDJR, we want to help you know what to look for when buying your next vehicle online, from managing a budget to negotiations. Of course, if you're looking for a quality vehicle, we have a ton of wonderful Jeep, Ram, and Dodge vehicles for you to see and test-drive! Now without further ado, here are some things you should look for when buying a vehicle online.
Set a Budget
The first thing you need to consider is how much you need to spend. Included with this is calculating fuel costs and car insurance and determining what kind of down payment you can bring to the table. All of these are determining factors in owning a vehicle every month.  You should also consider the amount of interest you will be paying on any potential loan, as it will influence your overall monthly payment for the overall cost of the vehicle. If you have a higher credit score, you will be offered better competitive interest rates than a lower credit score. We advise making at least a 20 percent down payment and spending no more than 10 percent of your monthly household budget on all your vehicle expenses, including maintenance and insurance.
Get Your Loan Pre-Approved
So you can get the best deal on a car loan, it's a good idea to research some auto loan financing and get preapproved for your loan before getting a new vehicle. There are many options buyers can use to obtain financings, such as banks, credit unions, and some online lending platforms, all of which provide you with a variety of options all at once for review. In addition, a benefit of having loan approval in place before you shop around for your next vehicle is using that loan as leverage with car dealers when you negotiate a deal. Also, when you pre-qualify for a loan, you know what kind of interest rate you'll pay, which is significant in determining your overall monthly payment and how much you'll pay out of pocket.
Get the Car that's Right for you
When it comes to buying a new car, many potential buyers use the internet to determine the best vehicle for their needs. There are plenty of websites that offer reviews and articles about hundreds of vehicles that detail the best vehicles for different lifestyles. While the internet is an amazing resource, it's still a good idea to go see your potential vehicle in person so that you can take a test drive and get used to all of the features. You can even call the dealership and ask the salespeople to take pictures of the vehicle.
Know the Value of your Trade
When you know the value of your trade, you are more open to the different ways of liquidating your used car to apply to your new car. There are a few ways you can liquidate your used car, such as selling it yourself privately for cash, which you can do by searching for your make and model online for price and availability on private party sites. You can also sell to a used-car dealer and be sure to ask for a guaranteed cash price and compare what you found on sites like Kelly Blue Book. Don't simply fall for a convenience factor by trading your car at the first available place as there are plenty of sites that will buy your trade, and having an offer from one of these companies can be used as a good negotiating tool.
Contact Dealerships for Price Quotes
Once you're done with your online research, you can always contact the dealership for price quotes. Many dealerships, included us here at Gillman CDJR, have departments dedicated to online sales as it is becoming more common. You can email the sales department or manager or fill out a contact form here on our website. This way, you'll reach someone who can quote you a price. The more quotes on vehicles you have, the more leverage you will have when sealing the deal for your new car. As a tip, be as specific as possible with make and model options and ask for the best offers. Once you have them, you can start comparing!
Get a New Vehicle here at Gillman CDJR
If you're in the market for a new Jeep, Dodge, or Ram vehicle, you can start and end your search with us here at Gillman CDJR! We have the latest versions of the Charger, Cherokee, Grand Cherokee, and Ram 1500 for you to see and test drive! One of our knowledgeable sales team members will be more than happy to accompany you on the test drive so you can get used to all of the features and options of your new car. If you find something you like, be sure to visit our finance department where we will assist you in getting a great deal. You can even check out our massive inventory
here on our website
!