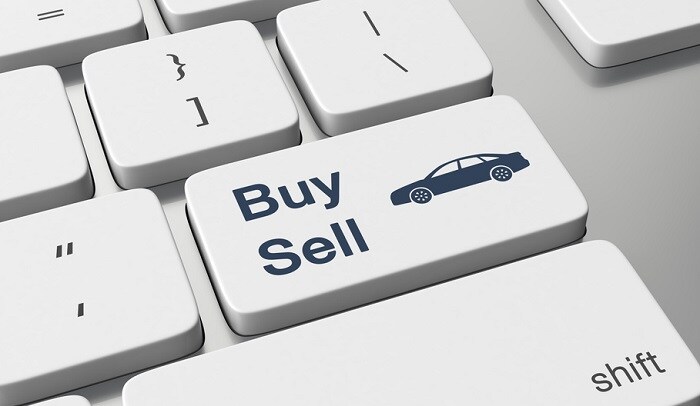 Gillman Chrysler Jeep® Dodge RAM is much more than just a place to buy and sell the newest FCA US LLC vehicles. Of course, we take pride in our huge inventory of new and pre-owned Jeep SUVs, but we also boast a helpful service center, parts center, and finance center. We aim to provide drivers in Houston, TX with the ultimate vehicle-related experience, and we aim to make the entire car-buying process seamless, hassle-free, and enjoyable.

When it's time to purchase a new vehicle, you may be wondering what to do with your old car. Of course, you can hold onto it, but trading it in has many different benefits, with the biggest one being that you can save money on that new vehicle that you're shopping for. Luckily, you can trade in your old vehicle right here at our Houston, TX RAM dealership , and there are plenty of advantages to doing so.

Why you should trade in your vehicle:
-Save money on new car
-Quick and simple process
-Online trade valuation
-Honest, straightforward dealers
To get the ball rolling on the vehicle trade-in process, all you need to do is visit us to receive a quick appraisal. We're upfront about this process, and unlike other used car dealership, our friendly dealers will explain exactly why your car is worth what it is. If you want to get a rough idea of what your vehicle is worth before visiting our dealership, use the trade valuation tool here on our website.

Because we aim to make the trade-in process as quick and simple as possible at Gillman Chrysler Jeep Dodge RAM, we tell all of our customers that there are a few things they need to do before bringing their vehicles into our dealership for a trade. First, make sure to bring the vehicle's manual and all other paperwork, including the title. If you don't have this paperwork, trading in the car could be more time-consuming.

What you need to do before you trade:
-Bring vehicle title
-Bring owner's manual
-Clean out personal items
Also, you should ensure that all of your personal items have been removed from the car. In addition to the obvious spots, make sure to look through the truck, under the seats, and in the glove compartment for hard-to-find items.

Once your vehicle is ready for trade-in and you've got a few new Dodge models you want to check out, head on over to our dealership for an appraisal. We're located at 10585 W. Sam Houston Pkwy in Houston, TX, and we invite you in for a test drive.