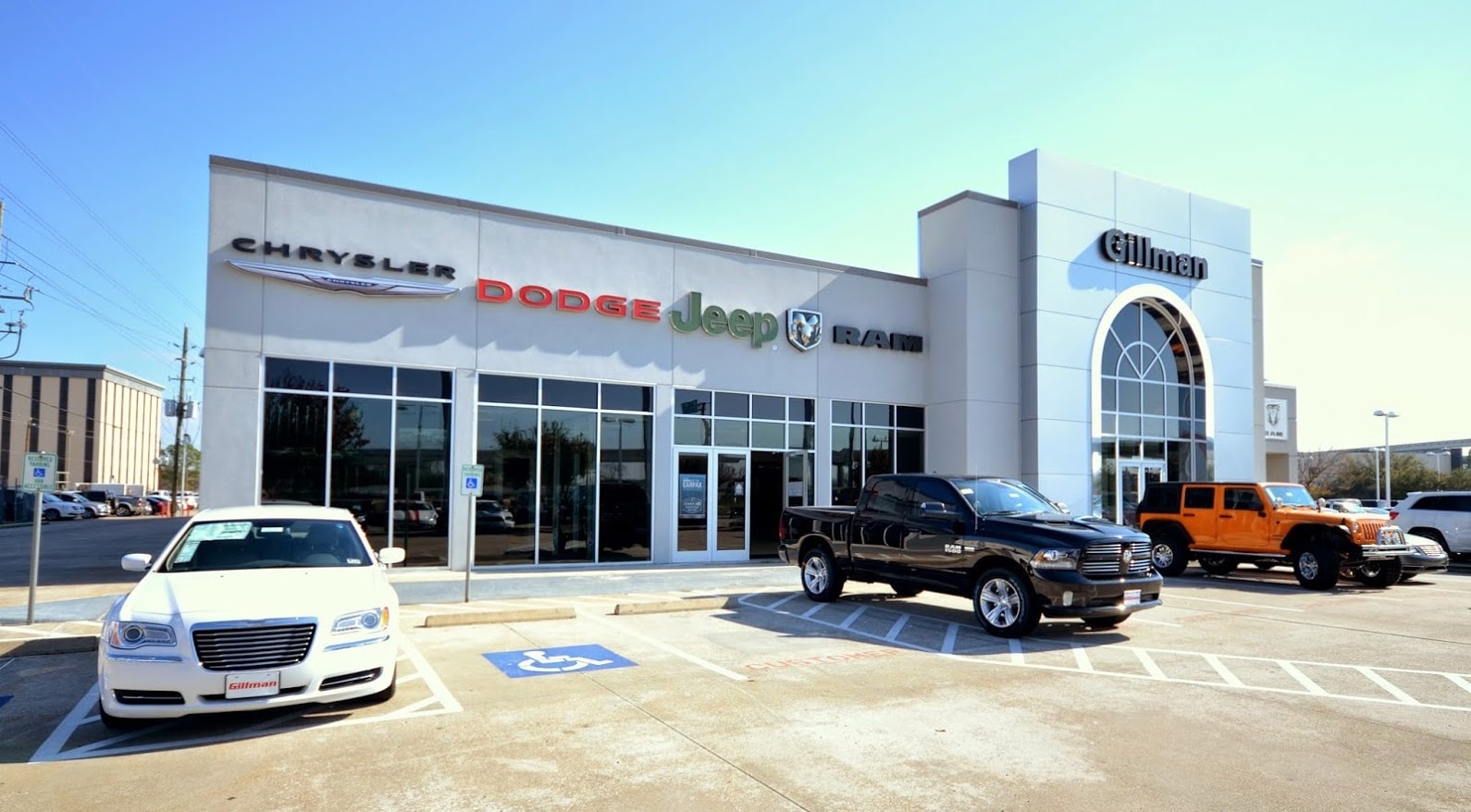 At Gillman Chrysler Dodge Jeep RAM, our team knows that while buying a new vehicle is an exciting time, it can also be a tad stressful. With so many model options and all the new automotive technologies and packages available, we know that finding the car of your dreams can take some work. Here at your Houston Jeep® dealers, our team is eager and ready to help you make that choice. Whether you're looking for a brand new Jeep SUV or are thinking about going with a pre-owned vehicle, we believe that knowing and trusting your dealership goes a long way towards feeling good about your purchase. It's important to pick a dealership whose sales, finance, and service teams have your best interests in mind. At our Jeep dealers serving Houston, our team does just that! Let us tell you how Gillman Chrysler Dodge Jeep® RAM stands out from the crowd!
One reason why our customers always leave our dealership feeling satisfied is our great Service and Parts Departments. They know that we'll take good care of them and their vehicle and that we'll do it as efficiently and affordably as possible. For instance, say you've rolled past that magic number that indicates that you're overdue for an oil change, but just don't have the time to make an appointment and then wait and wait and wait for a technician to get to your car. With our Mopar ExpressLane, we offer fast oil changes and more! Every Express Lane location has a dedicated service lane for oil changes and vehicle checkups. And the best part about it is that there is no appointment necessary; you can stop by your dealership when you find some time in your busy schedule and we'll get you in and out as fast as possible!
Our team believes in providing excellent customer service to each and every person who walks through our doors, whether you're looking to buy a new Jeep or just wanting to browse. We also understand that each drive and each family has a different set of needs, wants, and budget, so we don't approach our customers with some pre-decided formula. We listen to what they have to say and then we try to help them check off all the boxes on their list. Our customer testimonials show as much: Take Glenda for instance: Great service!! [They're] great at getting you the best price for your vehicle and help with everything they can!" or take Anthony, who was thrilled with the customer service he received: "Where do I begin? I walked into this dealership looking for a new car a couple days ago and left that same day with the car I wanted! I was walked through the whole process like payments, financing, insurance and got to test drive different cars and go over all the options available. Now I'm driving around town happy and confident with my purchase!"
At your Houston Jeep dealership, our team is ready and waiting to help make your car buying experience as easy and enjoyable as possible. We're confident that Gillman Chrysler Dodge Jeep RAM is the right car dealership for you, so head on down to start looking at and test-driving our great new models today! We're conveniently located at 10585 West Sam Houston Parkway South, or if you can't head on in today, contact us 877-791-1063, to speak to a member of our team!